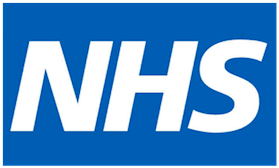 Job title: Supervisor for Education Mental Health Practitioners (SMHP / CWP / EM

Company: NHS

Job description: Supervisor for Education Mental Health Practitioners (EMHPs) in Oxon MHST
This is an exciting time to join a dynamic and innovative CAMHS workforce in Oxfordshire.
Mental Health Support Teams (MHSTs) have been set up in response to the Government's Green Paper in 2017. They aim to increase access to mental health support by delivering evidence-based early interventions for children and young people (CYP), in both Educational and Health settings. As such, Oxfordshire MHST works with CYP presenting with mild-moderate low mood or anxiety.
The Oxfordshire MHST currently consists of Educational Mental Health Practitioners (EMHPs) delivering 1:1 and group interventions, with assistance from support workers. In addition, EMHPs work closely with local schools to support them in adopting a 'whole school approach' to mental health and wellbeing, to improve outcomes for CYP, parents/carers and staff.
Working within Oxfordshire MHST, your role will be to supervise 4-6 EMHPs and help them to develop their role. Supervision consists of both Case Management Supervision and Clinical Skills Supervision, following a low intensity model. This may include trainee EMHPs (Band 4) and/or qualified EMHPs (Band 5). In addition, you will be involved in triaging and allocating referrals. You may also hold a small caseload and will develop good working relationships with schools.
To apply, you will need some knowledge and experience of CBT, or other evidence-based interventions.
This post would be particularly suited to an experienced EMHP / CWP / PWP looking to progress into a supervision role, but may also suit a Band 6 SMHP looking to undertake more of a supervision, leadership role.
We would particularly welcome applications from qualified EMHPs who trained in Waves 1 or 2.
You will either need to have a post-graduate CWP/EMHP Supervisor qualification or be willing to complete the EMHP Supervisor Training course, provided by Reading University, which is due to start September 2022. Successful applicants will have protected time to attend the University training and support will be provided to fulfil the course requirements. On successful completion, you will be awarded a post-graduate qualification in supervision and offered a substantive role as EMHP supervisor.
For further details / informal visits contact:
Name Holly Chivers
Job title Interim Service Manager
Email address [email protected]
Telephone number 01865 902424
New starters have a 6 month probationary period. This, together with the induction process aims to create a positive supportive working environment allowing new employees to learn key elements of their role over a reasonable timescale.
Candidates not currently employed by the Trust who attend an interview for non-qualified Band 1-5 posts are required to undertake numeracy and literacy assessments.
Appointment to this post is subject to the trust receiving satisfactory references covering 3-5 years of employment or study. Please ask your referees to respond promptly to reference requests.
Employees are expected to undertake mandatory and statutory training related to their role.
We positively encourage applications from all areas of the community, regardless of gender, race, faith, disability, age or sexual orientation and we encourage applications from users of mental health services. This is part of our commitment to equality and reflecting the diversity of our population. * Oxford Health is committed to safeguarding and promoting the welfare of children and vulnerable adults, we expect all staff and volunteers to share this commitment.
Disclosure and Barring Service (DBS) Check
This post is subject to the Rehabilitation of Offenders Act 1974 (Exceptions) Order (as amended) and as such it will be necessary for a submission for Disclosure to be made to the Disclosure and Barring Service (DBS) to check for any previous criminal convictions.
To stay safe in your job search we recommend that you visit SAFERjobs ( ), a non-profit, joint industry and law enforcement organisation working to combat job scams. Visit the for information on common scams and to get free, expert advice for a safer job search.

Expected salary: £32306 – 39027 per year

Location: Oxford

Job date: Sat, 25 Jun 2022 00:05:37 GMT

Apply for the job now!