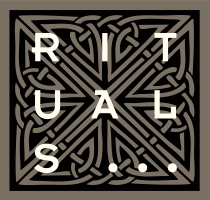 Job title: Store Manager – Brighton (40 hours)

Company: Rituals

Job description: Job Description
Store Manager
Creating an unforgettable customer experience and motivating your team is what you do best. Take your management skills to the next level at Rituals, where customer experience comes first.
You are all about customer experience
As Store Manager, your focus is on creating an unforgettable customer experience and helping your team reach their full potential. You'll work closely with your Area Manager to put our local business strategy into place. Continually reach performance targets as a store manager and take charge with effective leadership. You lead by example and coach your team to deliver excellent customer service every day. And, as a luxury retail store manager, you will continually grow and expand your leadership skills.
All of these characteristics are what make you the ideal Store Manager. For 40 hours per week, you give a new meaning to the words 'aim big, act small' by:
working with your Area Manager to define daily objectives and actions to drive sales and KPIs
developing monthly plans (including optimal staffing) based on productivity targets
ensuring excellent store administration (cash register control, personnel absence, time & attendance, stock, health & safety, maintenance), managing store budgets (incl. expenses, productivity) and updating financial performance records
managing inventory and day-to-day operations, including stockroom standards and cleanliness
driving employee wellbeing and engagement with regular 1-on-1's, making a genuine connection with the shop team and organising team meetings to celebrate successes and reflect on development areas
In addition, you will build a strong store team by attracting top talent and creating a diverse and inclusive team culture based on both positive and constructive feedback at Rituals.
Join our team
At your store, you will work together with enthusiastic heartbeats. Just like you, they take a quality-orientated approach to customer service. You'll notice that! Especially in their dedication to creating unique customer experience and offering the right solution in any situation. And how do you best describe our working atmosphere? Best in class, Authentic and lots of energy!
"I love working at Rituals because we receive the joy of creating meaningful moments for our customers through our beautiful products and best in class service. I also love that I have the freedom to innovate and really take ownership of my store. Within our Canary Wharf store, we value each other and we have created a culture of celebrating each others successes and development." – Poppy, Canary Wharf Store Manager.
"I love working for rituals. I've had great opportunities to be involved in a multitude of different projects, which have given me insight into different avenues of the business. This has included new store opening, supporting the area with onboarding new starters and working with / giving key feedback to stakeholders." – Tom, Birmingham Store Manager.
This is you
High on energy, low on ego and with a little bit of humour. You are also 'one of a kind' because of your ability to motivate your team and reach your store's goals in terms of customer satisfaction and sales. In addition, as Store Manager you are inspiring and performance-orientated. You understand the power of excellent customer service and you want to coach and mentor others on how to reach their full potential. And on top of that, you have:
At least 3 years of relevant Store Manager experience within retail or hospitality.
People management skills (e.g., communication, motivation, coaching, connection, inspiration)
Experience in sharing knowledge to drive behavioural change and develop others.
Decision making and problem-solving skills.
A guide to your benefits
If you feel good, our customers feel good. That's why, as a Store Manager, based on a 40-hour work week, you get:
A competitive salary and performance related bonus
Quarterly product allowance plus 30% discount on our products
Opportunities to continuously develop yourself by attending training sessions and courses
Your path to a new career
Grow with us as a Store Manager. Show your ambitions by turning your store into the kind of place where your team members love to work and your customers love to shop.
We are Rituals
At Rituals a sense of purpose goes hand-in-hand with an entrepreneurial spirit. We care about the wellbeing of all our colleagues as much as we care about the wellbeing of the planet. By taking good care of both and taking appropriate measures, we are moving closer to a more sustainable world. It is our passion to help you navigate a journey of personal wellbeing and growth. Contribute to our ambitions as Store Manager.
"We are one of the fastest growing beauty brands.
And why? Because of our people."
– Raymond Cloosterman, CEO Rituals.

Expected salary:

Location: Brighton

Job date: Tue, 21 Jun 2022 22:19:31 GMT

Apply for the job now!