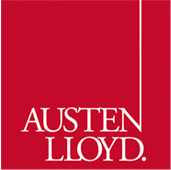 Job title: Real Estate/Agricutural Solicitor Cambridgeshire

Company: Austen Lloyd

Job description: Ref: GD 25472 Job Title: Real Estate/Agricutural Solicitor Description: REAL ESTATE/AGRICUTURAL – SOLICITOR – CAMBRIDGESHIRE
REAL ESTATE & AGRICULTURAL SOLICITOR
We have an excellent opportunity for a Solicitor with experience in the fields of Real Estate & Agricultural law to join one of the country's leading Agricultural departments and one of the region's leading law firms.
We would like to hear from Candidates from NQ up to a senior level with relevant experience from a high calibre firm. You should have a desire for agricultural property work and an interest in issues such as food security, energy and natural resources.
This is an excellent firm, which is has a great reputation in a full spectrum of legal services and you will have the opportunity to work alongside some highly professional colleagues from other areas of law, which is an ideal way to develop a fully rounded future career path.
If you are looking for future career development and progression prospects, then there is a real opportunity here for the right person.
If you think that you have the necessary experience, and this Opportunity could be of interest to you, then Gemma would be very keen to hear from you as soon as possible in absolute Confidence on 01275 463 111.
Legal Vacancies/Law Jobs, Reference ; GD 25472; (Real Estate / Agricutural / NQ / Solicitor / Legal Executive): Austen Lloyd Limited is a Specialist Legal Recruitment Agency. In addition to this role, we have many other excellent and specialist positions. Visit our website on; www.austenlloyd.co.uk
Key Words – Real Estate Solicitor; Agriculture ; Cambridgeshire Job Type: Permanent Role/Level: Solicitor Location: Cambridgeshire Industry: Agriculture Start Date: ASAP Contact Name: Austen Lloyd Contact Email:
Contact Telephone: 01275 463 111 Salary: £40000 – £60000 per annum + Highly Competitive Benefits: Highly Competitive Application Email:

Expected salary: £40000 – 60000 per year

Location: Cambridgeshire

Job date: Tue, 28 Jun 2022 22:25:41 GMT

Apply for the job now!