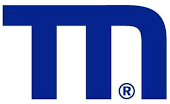 Job title: Property Management Administrator

Company: Technical Moves

Job description: A highly regarded Property firm in the Huntingdonshire area are seeking an experienced Property Administrator to join their busy team.
Responsibilities:
Assist Surveyors with the effective delivery of property management services and legal compliance across a diverse portfolio of commercial properties owned by various clients.
Building and maintaining relationships with clients, tenants, and our supply chain
Assist with ensuring that all contractual KPI requirements are met or exceeded
Provide high quality of professional customer service to tenants, update and maintain current daily and tenant emergency contact list and tenant information manuals
Provide support by producing, modifying and / or distributing various reports, forms / spreadsheets, manuals, information packages and miscellaneous information
Process correspondence for tenants, contractors, and other parties
Assist with effective monitoring of service charge budgets, liaising with both the facilities and accounts teams
Assist helpdesk with the scheduling of contractor work and coordinate with tenants where required
Manage processes for tenant applications to assign, sublet or alter
Assist with the monitoring of rent and service charges collection, working with credit controllers
Support the Facilities Team by following up on actions from audits and risk assessments, where required
Manage the preparation of client reports on a monthly or quarterly basis and to attend client meetings.
To be considered for this position, candidates should be able to demonstrate the following skills and experience:
Able to visit /inspect sites if required
Use of own vehicle with mileage reimbursed
Able to operate in an office environment or in multiple sites
Demonstrable understanding of health and safety in the workplace
Strong administrative, organisation and time management skills
Ability to work under pressure and to tight deadlines
Ability to prioritise own workload
On offer is an excellent salary of up to £30,000 DOE plus a benefits package which includes contributions to gym membership and perkbox alongside the usual pension, cycle scheme, etc.
If this sounds like the role for you, Apply now!

Expected salary: £24000 – 30000 per year

Location: Cambridgeshire

Job date: Sun, 03 Jul 2022 03:58:02 GMT

Apply for the job now!