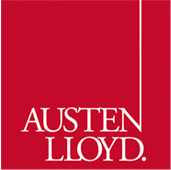 Job title: Property Litigation Solicitor West Yorkshire

Company: Austen Lloyd

Job description: Ref: BM 43297 Job Title: Property Litigation Solicitor Description: PROPERTY LITIGATION SOLICITOR – WEST YORKSHIRE – NQ-5 PQE
This is an opportunity with huge potential for a recently qualified to mid-level Solicitor with experience in Property Litigation matters.
You will be working directly alongside and assisting the Partner and Directors in the team with case management and preparation, as well as building your own caseload in a very well-run tier 1 Legal 500 department and assisting commercial landlord and tenant and real estate property work.
The team you will be joining is involved in high quality property disputes work acting for developers, landlords/tenants and insurer clients across a wide range of property disciplines. All candidates will be considered but some experience in property disputes work preferred.
There are real career prospects here for the right candidate, and this is a great opportunity to develop your career further in an excellent firm.
Apply below or contact Brian at Austen Lloyd as soon as possible on 01275 463 111, quoting Ref: BM 43297 (Property Litigation Solicitor – Leeds)
Austen Lloyd Limited is a Specialist Legal Recruitment Agency operating nationally. Please note our advertisements may use PQE/salary levels purely as a guide. However, we would be happy to consider applications from all candidates who can demonstrate the skills needed to perform the role. Job Type: Permanent Role/Level: Solicitor – Newly Qualified Location: West Yorkshire Industry: Property Litigation Start Date: ASAP Contact Name: Austen Lloyd Contact Email:
Contact Telephone: 01275 463 111 Salary: £30000 – £50000 per annum + Salary Negotiable Benefits: Salary Negotiable Application Email:

Expected salary: £30000 – 50000 per year

Location: West Yorkshire

Job date: Thu, 21 Jul 2022 04:46:52 GMT

Apply for the job now!