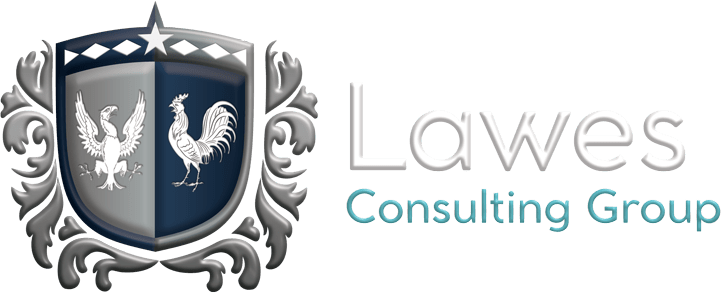 Job title: Property Claims Handler – Insurance

Company: Lawes Insurance Recruitment

Job description: Job Title: Claims Associate (Property)
Location: Manchester / Redhill / Egham
Salary: Circa £30,000
Job Type: Permanent
The Team
Established Claims Team in Manchester, Redhill and Egham. This role will be based in our Manchester or Redhill office. The Claims Team is 18 people across various offices who act as one overall team. The volume of business and claims are rising rapidly and career opportunities within Egham/Manchester/Redhill and in the wider group are excellent should individuals demonstrate the required skills and success in their role.
The Role
To support the business regarding the acquisition and retention of clients you will be expected to:-
Deliver an excellent level of claim handling and service
Provide claims MI to clients together with high level overview of the information in line with agreed servicing
To occasionally attend site to support the client in relation to large or complex matters as and when required with a senior member of the team or Line Manager as necessary
Key Responsibilities
General responsibilities
Claims Handling
To assist clients with the presentation of their insurance claims
To demonstrate an appropriate level of technical claims knowledge in relevant classes of business
To negotiate and obtain settlement of claims, liaising with claimants, insurers and loss adjusters, as necessary
To actively pursue insurers or their suppliers to ensure early policy coverage agreement leading to swift claim resolution.
Proactively manage a portfolio of claims to ensure that these are resolved as quickly as possible and managed to a good technical standard
To escalate matters as required within Insurers and/or their suppliers in a timely way to ensure that an early and satisfactory solution is found for clients. Recognising the need to escalate to the Claims Relationship Manager or Line Manager where appropriate
To carry out all activities in the most efficient and cost-effective manner without compromising on quality or client satisfaction
To demonstrate the ability to keep own work clearly prioritised and actioned within service standard commitments
To demonstrate the ability to actively support the broader Claims team to deliver on the collective service standard commitments
To drive our Insurers/Suppliers to deliver on their service standard commitments
To recognise urgent matters and prioritise and action them appropriately
To escalate, by way of referral, all claims outside of your personal authority, any complaints or suggestions that the group has failed to deliver an effective service or any other matter where support is required. Referrals should be to your Claim Leader in the first instance
Provide mentoring and support to less experienced members of staff.
Compliance
Comply with regulatory requirements, industry codes of practice and the Company's own procedures and rules
Ensure that any clients with whom you deal are treated fairly at all times
Be aware of and manage any potential conflict of interest – escalate to line manager
Escalate any complaints to your line manager and complete complaints information on Acturis once instructed to do so
Complete Broker Assess annually
Provide workflow information to line manager on a weekly basis in line with current requirements
Training
Undergo training in line with agreed objectives and training development plan
Maintain and develop personal knowledge and skills through Continuing Professional Development (CPD)
Identify any new training requirements and highlight them to your line manager and/or training co-ordinator as appropriate.
General responsibilities
· Develop and maintain good working relationships with clients, colleagues, insurers and other suppliers
Immediately advise your Manager of any problem, issue or request which falls outside your authority, level of experience or knowledge, or which could in any way materially affect your effectiveness in your role
Undertake any additional duties which have been specifically assigned to you and/or may be reasonably requested by your Manager
Underlying principles · Actively contribute to and strive towards the delivery of the Claims Vision and overarching Company Game Plan
Demonstrate and be a role model for the Company's Values & Behaviours
Always look to add value in every aspect of your role
Take pride accountability and ownership of everything you do
Maintain a strong level of professionalism at all times
Be a strong team player both within claims and for the wider business
Be an active listener and a problem solver
Always actively participate and be ready to help and build others up
Person Specification
Relevant claim handling experience
Have a solid understanding or property policy wordings and how they are applied
Existing relationships within the market with loss adjusters
Commitment to working towards Cert CII
IT savvy, fully Competent in Microsoft Office products and possibly Acturis
Person Competencies
Demonstrate the following competencies:
Be a problem solver and decision maker
Hungry to understand how efficiencies can be achieved
Always be organised personally
Model the way for others to follow
Think strategically and long term
Show Genuine Commitment
Be Flexible
Don't Stay in the Shadows
Be Reliable
Take Responsibility
Actively Listen
Keep the Team Informed and positively manage stakeholders
Always be Ready to Help
Find ways and opportunities to develop and coach others
Respect & Build Each Other Up
Recognise when you are wrong and willingness to learn and develop new skills
Be a positive representative for the Group
For extra information please contact:-
London: 0203 411 8430
Email:

Expected salary: £30000 per year

Location: Egham, Surrey – Redhill, Surrey

Job date: Tue, 21 Jun 2022 22:40:53 GMT

Apply for the job now!