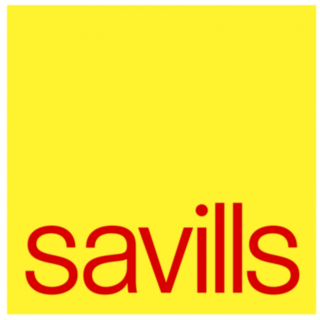 Job title: Office Coordinator

Company: Savills

Job description: Office Coordinator
Contract Type
Permanent
Full time / part time
Full time
Savills Status
Staff
Business Area
Administration
Location
Reigate
Role / Team Overview
Role Overview
To carry out general office coordination duties and to provide administrative, marketing and sales support to the residential department in the Reigate office. The role will require a mix of duties and will involve client contact both in person in the office and on the phone.
Team Overview
Savills culture is one of trust and respect, teamwork and collaboration. Our teams and our clients benefit when we work together, listening to and learning from each other. Above all, we value the motivation of our people. This is evidenced by our wellbeing offer, our capability to facilitate flexible working and our support to enjoy a healthy work life balance.
A fast paced and friendly team, made up of 1 Director, 2 Sales Negotiators and various support staff who work together to provide clients an exceptional service. We are looking for someone with to carry out general office coordination duties and to provide administrative, marketing and sales support to the residential sales department in the Reigate office.
Key Responsibilities of the Role
Key Marketing Office Administration
Managing inbound calls and receiving visitors to the office, handling general queries, post handling
Preparing PR and internet advertising
General facilities management within the office – kitchen supplies, cleaning contracts, stationary and so on
Processing of the office invoices and purchasing through My Purchasing and the Billing system
Coordination of ISO and internal/external audits in corporation with the wider team
Organising support staff resources including planning rotas, weekend bookings and holiday cover
Maintain HR systems to include logging holidays, sickness, and so on
Health and safety for the office to meet the requirements within the group PLC H&S manual, including for example weekly testing of the fire alarms, intruder alarms water systems
First aid support (training can be provided) and managing first aid supplies
Keeping up to date office risk assessments
Management of the key safe and key register
Management of the team's participation in training events, online training
Key Sales and Marketing
Handling buyer enquiries both in person in the office and on the phone, and registering requirements on the office IT systems
Production of local office marketing material – valuation folders, marketing leaflets, general promotion of the Savills business, organising sponsorships and charity donations
Preparation of sales letters, solicitor notifications of sale, and invoicing at job completion
Viewing support at busy times to include cover during holidays, including following up and handling feedback and offer negotiation that arise from those viewings
Organsing local office events, client evenings, staff entertainment and assistance with regional and national events where necessary
Additional Responsibilities
Maintaining the property canvassing systems, sending follow up letters
Support the 'Sales and Marketing Coordinator' (and occasional stand-in support for when he/she is away from the office on holiday, etc) to include the below duties:
Valuation follow up including preparing and sending out market appraisal reports following the valuation
Preparing terms of business, registration forms, collecting and certifying ID and AML processing
Preparing and drafting marketing material, brochures, window cards in consultation with the client and in line with marketing guidelines
In addition to the tasks described above, the job holder may be required to carry out other duties as may reasonably be required from time to time.
Skills, Knowledge and Experience
Skills and Knowledge
Should be prepared to work at a fast pace when required, self-motivated and disciplined
Should have excellent attention to detail
Well organised and able to take the initiative
Be flexible and prepared to help others when needed
Polite, helpful and considerate nature
Professional in approach and accepting of only the highest level of service
QUALIFICATIONS & TECHNICAL ABILITIES
Being a confident Microsoft Office user is essential
Numerate and able to formulate invoicing with absolute accuracy
Quick to pick up new IT systems
Excellent organisation and communication skills, both internally and externally
Understanding of general estate agency process, though training can be provided
Job Description/Person Spec
Savills Benefits
To find out more about Savills benefits please
Use of Personal Data
Savills will use your personal data to evaluate and respond to your application. This may result in us processing personal data which is classified as "special" under data protection legislation. Where this is the case, our basis for processing special category personal data is that it is in the public interest for us to ensure meaningful equal opportunity and diversity monitoring and reporting. For more information on how Savills uses personal data and your rights in respect of your data, please visit our on our website
At Savills, our best asset is our people. We support, develop and challenge all of our people to become the best that they can be, by being themselves and adding their own unique DNA to our exceptional culture. We believe that whoever you are, wherever you come from, you can prosper and fulfil your potential at Savills.
Savills is committed to eliminating discrimination and encouraging diversity amongst our workforce.

Expected salary:

Location: Reigate, Surrey

Job date: Fri, 22 Jul 2022 00:00:18 GMT

Apply for the job now!