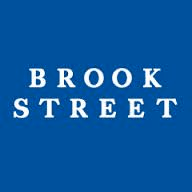 Job title: Office Administrator – £22,000 – £25,000

Company: Brook Street

Job description: Job Description
Office Administrator – £22,000-£25,000
My client is looking for an experienced Office Administrator, to be based in Knaresbourough.
This is an exciting opportunity, to join an established company which offers a competitive salary, job progression and security.
ACCOUNTABILITIES / MAIN RESPONSIBILITIES
HR:
Recruitment including:
Liaising with Operations manager re areas and positions required
Advertising
Telephone interviews
Arranging trial shifts in conjunction with operation manger
Adding new employees on to system
Enrolling staff on NEST pension scheme when required
DBS Control – including processing new applications
Maintain lists and sending to relevant customers
Monitoring and recording holiday/sick cover for operations manager
Processing staff leaving the company
Monthly expenses forms
Health and Safety
Updating policies and procedures
Safecontractor accreditation
COSHH documents
Risk Assessments
Customer Focused:
Completing quotations and supporting documentation for prospective customers
Creating New Customer Files (physical and on electronically), setting up on contacts, issuing and receiving contract documentation
Issuing Liability Insurance to All customers
Customer communication emails
ATP Test Certificates
Arranging new Sanitary Bin contracts
Control of ongoing Sanitary Bin contracts
Typing up audits snd sending to customers
General Admin:
Vehicle management, tax, insurance, MOTs, servicing, roadside assistance
Fuel Cards
Updating standard documents and Company Handbook
PPS Sales Reports
Processing stock orders form staff
Maintaining stock levels in the office
Collecting Post
Processing cheques received in post
Cleaning Office
Ordering stationary items for office
General administrative duties, including filing and document management.
Any other required administration tasks
Participate in training and development processes in support of your own development
PERSON SPECIFICATION
Knowledge:
Must be able to read and write in English to a good standard
Ability to use machinery associated with the cleaning industry, ie. Vacuum cleaners, carpet cleaners etc
Awareness of Health and Safety
Organisational skills
Experience:
Ability to work on own initiative and problem solve
Work experience within the cleaning industry
Supervisory experience
Experience of working as part of a team
Time management skills – to be able to work within allocated timescales and to take a flexible approach in order to meet the service requirements
Qualifications:
No essential qualifications are required for this post
Clean UK Driving License
British Institute of Cleaning Science – Level 1 & 2 (desirable)
NVQ Level 2 Cleaning & Support Service Skills (desirable)
Personal qualities:
Customer focused
Self-motivated and confident
Excellent communication skills
100% Trustworthy
Punctual and reliable
Open to feedback
CORE COMPETENCIES
Achievement and Resilience:
Demonstrate enthusiasm and drive to improve own performance and to achieve and exceed targets
Identifies and acts on opportunities to improve processes
Takes responsibility for own actions and responds positively to change
Analytical Demonstrates an analytical approach to problem solving and generates workable solutions based on logical judgement
Accurately and quickly performs numerical calculations
Persuasive Communication and Impact:
Presents ideas and information concisely and confidently
Negotiates effectively
Obtains information using effective questioning and listening techniques
Planning and Organisation:
Establishes an effective course of action to accomplish objectives by set deadlines
Plans, prioritises and manages own workload taking into account finer details
Building Relationships and Teamwork:
Builds effective relationships based on trust and rapport, interacts at all levels in a confident and diplomatic manner
Actively co-operates with colleagues in pursuit of team objectives
Demonstrates consideration and support for others
Responds and adapts positively and quickly to change
Tolerates ambiguity
Expected salary: £22000 – 25000 per year

Location: Knaresborough, North Yorkshire

Job date: Sat, 02 Jul 2022 01:26:24 GMT

Apply for the job now!