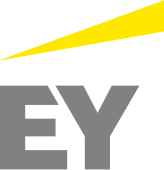 Job title: Financial Services – Extended Assurance – Insurance Senior/Assistant Manager – London

Company: EY

Job description: Our Extended Assurance team aims to provide confidence to our clients and their stakeholders through the rigorous independent assessment of process and controls. This is done through the appropriate use of assurance skills, robust audit and other methodologies coupled with industry insight in the Financial Services market.
The opportunity
Our Extended Assurance Practice provide ongoing assurance to regulators, management and directors on the governance and controls around processes that do not impact the financial statements. To date, our Insurance Sector teams have focused predominantly on providing assurance through Internal Audits, providing comprehensive risk services through a suite of strategic, outsourcing, and industry-focused operational recommendations that help companies around the world evaluate and enhance their internal audit and risk management functions.
We are now looking to expand the capabilities of the Insurance Sector Extended Assurance Practice by building a new team that will provide assurance on a broader range of regulatory topics, both Conduct and Prudential in nature. This team is expected to enhance and compliment the capabilities of the wider Extended Assurance Practice to better serve our clients' needs at a time when regulatory scrutiny and change is often at the top of their agenda.
Your key responsibilities
Your key responsibility will be to help clients achieve their potential – and you can expect to do the same. As part of a supportive team, you'll have every opportunity to progress and build knowledge that will make a difference to your CV – and to your entire career.
We have an opportunity for a dedicated team player with a great work ethic and excellent professional skills for the role of Senior Consultant focusing on the Insurance industry. Working as part of a team that is expected to witness rapid growth over the next few years, you will be responsible for supporting the delivery of client engagements to plan, on budget and to a high quality.
Skills and attributes for success
Delivering assurance engagements that meet the clients' needs and expectations with support from Mangers, Senior Managers, Directors and Partners.
Ensuring client deliverables meet with internal Service Quality Standards.
Maintaining active communication with senior colleagues to manage expectations and ensure successfully delivery of engagements.
Understanding our service offerings and actively identify opportunities to better serve clients.
Contributing to Thought Leadership articles published internally and externally.
Assisting partners/directors with the development of client proposals and engagement contracts
Overseeing and coaching junior colleagues
To qualify for the role, you must have
Strong academic record including at least a 2.1 classified degree or equivalent, a professional qualification would be advantageous
Good understanding of the insurance industry and the role of key functions within an insurance company and/or broker, including:
Front Office – Marketing & Financial Promotions, Sales & Distribution, Claims Management, and Complaints Management.
Middle Office – Underwriting & Pricing, Product Development and Governance, Underwriting Operations, Policy Operations, Claims Processing, Reinsurance & Risk Transfer, and Billing & Collection
Back Office – Finance, Actuarial, Capital, Strategy, Risk, Governance, Legal, Compliance, Information Technology, Human Resources, Procurement, and Regulatory Affairs.
Good understanding and experience of regulation and compliance, either as a result of working for one or more regulatory bodies or from working in a compliance role for an insurer or broker. Relevant regulatory topics include (but are not limited to):
Product Pricing, Governance and Fair Value
Corporate Governance and Board Effectiveness
Delegated Authority and Outsourcing
Senior Managers and Certification Regime (SMCR)
Operational Resilience
Client Assets (CASS)
Risk Management
Customer Vulnerability
Complaints
Solvency II
Project/Business Analyst experience, a Project Management qualification would be advantageous
Experience of performing reviews against regulatory requirements and expectations
Good understanding and experience of using standard IT platforms and software packages, such as Microsoft Word, PowerPoint, Excel, SharePoint and Outlook.
Ideally, you'll also have
Business consulting experience, with client liaison experience and strong commercial awareness
Regulatory supervision knowledge or experience of supervisor's activity on key regulatory topics
Experience of risk assessment, mitigation and remediation
Confident and credible communicator who displays both technical knowledge and commercial understanding.
What we are looking for
We are looking for assurance professionals, who have a strong background in Financial Services. Candidates should have experience of working in Internal Audit, Risk, Compliance and / or controls projects either as an auditor / advisor / regulatory supervisor or within industry.
Join us and you'll work on challenging projects and accelerate your career within an international and supportive team. You'll also be introduced to career challenges that will take you into exciting new professional territory.
What working at EY offers
We offer a competitive remuneration package where you'll be rewarded for your individual and team performance. Our comprehensive Total Rewards package includes support for flexible working and career development, and with FlexEY you can select benefits that suit your needs, covering holidays, health and well-being, insurance, savings and a wide range of discounts, offers and promotions. Plus, we offer:
Support, coaching and feedback from some of the most engaging colleagues around
Opportunities to develop new skills and progress your career
The freedom and flexibility to handle your role in a way that's right for you
EY is committed to being an inclusive employer and we are happy to consider flexible working arrangements. We strive to achieve the right balance for our people, enabling us to deliver excellent client service whilst allowing you to build your career without sacrificing your personal priorities. While our client-facing professionals can be required to travel regularly, and at times be based at client sites, our flexible working arrangements can help you to achieve a lifestyle balance.
Please note: Prior to finalizing your application, you will be asked to provide personal information across several dimensions of diversity and inclusiveness. The information you provide is kept entirely confidential and will not be used to evaluate your candidacy. We collect this data to help us analyse our recruitment process holistically and implement actions that promote diversity and inclusiveness. While optional, we encourage you to provide this information to hold us accountable towards our goal of building a better working world. Read more about our commitment to diversity & inclusiveness here. We ask because it matters!
About EY
We're building the workplace of the future at EY – a place that's smarter, more inclusive, more dynamic and more flexible. We're embracing change and helping our clients to adapt – to create more inclusive economic growth. That starts with a culture that believes in giving you the training, opportunities and creative freedom to make things better. Whenever you join, however long you stay, the exceptional EY experience lasts a lifetime.
If you can confidently demonstrate that you meet the criteria above, please contact us as soon as possible.
Join us in building a better work
ing world.
Apply now.

Expected salary:

Location: London

Job date: Tue, 28 Jun 2022 22:14:16 GMT

Apply for the job now!