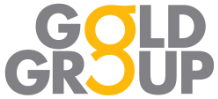 Job title: Electronics Manufacturing Engineer

Company: Gold Group

Job description: Electronics Manufacturing Engineer
About the role
We are currently recruiting for an Electronic Technician within one of our main sites based at Malvern, a designated area of outstanding natural beauty. The modern site provides high security with a range of skill-sets to various parts of the business being managed here including Systems Engineering, Electronic Design, Science and IT. The site comprises of various laboratories and facilities for high security research and development projects.
You'll be Responsible for the delivery of build, test, fault finding and repair of various electrical and electronic systems and components. You'll be working with the production team to help in the completion of tasks, including harness manufacture and enclosures assembly to standard electrical drawings as well as PCB modification or basic PCB assembly.
What do I need?
You'll need experience in some of the following areas would be desirable, but not essential.
Experience & Qualifications:
Further education in Electrical or Electronic engineering (e.g ONC, HNC, HND, NVQ Level 2)
Proven ability to work successfully within design constraints.
Experience using electronic lab equipment to make measurements on and for test and debugging of electronic circuits.
Valid UK driving license.
As part of the recruitment process a soldering test will be required.
A good team player
Please note that all applicants must be eligible for SC clearance as a minimum. Please visit the UKSV National Security Vetting Solution: Guidance for Applicants via the GOV.UK website.
What will I be doing?
You'll be delivering a range of electrical and electronic assembly wiring. Including PCB population and inspection including SMD. You'll be interpreting digital and analogue electronics using a range of applications such as MS Office to track and complete tasks within an electrical environment.
You will be responsible for:
Good competencies with electronic technician tools and general test equipment.
Capable of producing deliverable items from full drawing packs with minimal additional help to relevant IPC standards.
Capable of rapid prototyping working from basic/block diagram drawings and documenting own work.
Good electronic technician skills. Experience in; PCB population through hole and surface mount, Wire harness manufacture and enclosure wiring.
Basic fault finding and rectification at system and component level.
Electronics Manufacturing Engineer
Services advertised by Gold Group are those of an Agency and/or an Employment Business.
We will contact you within the next 14 days if you are selected for interview. For a copy of our privacy policy please visit our website.

Expected salary:

Location: Great Malvern, Worcestershire

Job date: Sat, 02 Jul 2022 07:53:26 GMT

Apply for the job now!