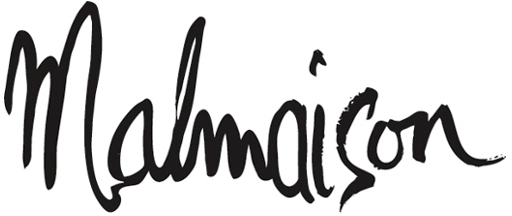 Job title: Duty Manager, Hotel du Vin

Company: Malmaison Hotels

Job description: Reporting into the Hotel Manager, this role involves working across multiple departments; giving you the chance to impact guest experiences and personally develop yourself at the same time.
You will be a hands on manager with experience within F&B and Front Office, or previous DM exposure. You will be looking for a role that will allow you to continue your development to a Senior HoD role within the hotel.
As Duty Manager within Hotel du Vin you will be assisting in the day to day running of all customer facing departments, and involved in local projects and development of the team as a whole.
If you are successful in your application of Duty Manager you could be expected to progress onto a DGM role within Malmaison or Hotel Du Vin.
We have a number of training courses that will assist you in your development and some fantastic benefits and rewards waiting for you.
We have a number of training courses that will assist you in your development and some fantastic benefits and rewards waiting for you.
Click Apply now to start the conversation.
About You
Benefits
Interested?? Click Apply Now In addition to competitive rates of pay we offer:
Heavily discounted Staff Room Rates at Malmaison, Hotel du Vin and Frasers Hospitality with rooms available from £40 per night.
Discounted Friends and Family Room Rate with 50% off best available rate.
35% off your bill when you dine in our Brasseries and Bistros
Fully funded Apprenticeship programmes that support you in developing your career
High Street Discounts on a range of high street shops, experiences, holidays and much much more
Cycle to work scheme – save up to 40% on a wide range of bikes
Healthcare Cash Plans – dental, optical, medical and more available from £5 per month
Referral schemes that pay up to £1500 (just for getting your mates jobs!)
A decent uniform that doesn't make you look like an extra from a 70s TV sitcom.
We have a Wellness & National Campaign Days Calendar which promotes and encourages activities like – Pay Day Lunches/Treats, National Popcorn Day, Mental Health Awareness week and more
We work with Wagestream giving instant access to your pay as it's earnt. Wagestream is a tool for everyday life that lets you get paid your way by letting you track your wages in real time, stream up to 50% of the money you're already earned, learn easy tips to manage your money better and save direct from your salary
We also offer complimentary stays on your 1st, 3rd and 5th anniversary with Dinner, Bed & Breakfast
We are a proud sponsor of The Burnt Chef Project raising money whilst developing our own Mental Health First Aiders (MHFA) – we have fully qualified MHFA in each property
Employee Assistance Programme – free, confidential advice available 24/7 to you and your family
Plus on completing your probationary period you will be provided with:
Private Medical Healthcare
Bonus Plan based on clear and transparent KPI's
Critical Illness cover
Life Assurance
Our Sustainability Goals:
100% of our electricity is generated using renewable energy with most of it coming from Wind Farms around the UK
We recycle a minimum of 70% of the waste from our hotels. This target is achieved by everyone I the hotel focusing on the waste we produce and is championed by our Sustainability Council who work on project year round
We have moved to a chemical free cleaning system in our bedrooms and public areas and an enzyme based eco-friendly system for our kitchens.
Volunteer to work for sustainable charities 2 days per year on full pay instead of your normal workplace
Frasers Hospitality, Malmaison & Hotel Du Vin are an equal opportunities employer and welcome applications from all suitably qualified persons regardless of their race, sex, disability, religion/belief, sexual orientation or age.

Expected salary: £1500 per month

Location: Cheltenham, Gloucestershire

Job date: Fri, 24 Jun 2022 05:59:28 GMT

Apply for the job now!