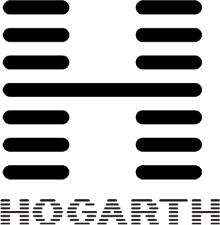 Job title: Creative Services Manager

Company: Hogarth Worldwide

Job description: Hogarth Worldwide is the world's leading creative content production company. Born to make the best work brilliantly, we combine craft, insight and technology to bring creative work to life for many of the world's most famous brands.
A Hybrid working model
Once offices are fully open we will be moving to a hybrid working model, which will allow our employees to split their time between the office and other locations, something we hope will provide everyone much more flexibility to their working week. The expectation is that working life at Hogarth will involve working from the office for about 50% of the time for most people. Please speak to the Talent Acquisition team to find out more information.
What does a Creative Services Manager do at Hogarth?
Hogarth Worldwide are looking for a Creative Services Manager to join us based in Central London. The Creative Services Manager will help control all creative and design resource, capacity planning, utilization reporting and identifying trends to ensure our staffing is aligned with our dynamic landscape, while balancing the priorities of the business.
As the Creative Services Manager your role is to partner with the department heads to ensure
the efficient delivery of integrated campaigns through the Creative and Design teams.
Be the day-to-day point of contact for the internal departments
Be responsible for educating the business in creative and design best practice
Be responsible for all workflow
Fully understand the creative process and confidently offer opinions and solutions
Demonstrate a high level of commercial awareness
Respond to information requests from the client services and senior management team
Strive to better client and stakeholder relations
Respond to all FIDO alerts and subsequent orders, and action any tasks that may arise
Handle all aspects of client campaigns from production planning through to delivery
Manage and monitor timelines and deadlines, set realistic client expectations; proactively chase and interrogate delays
Support the Account teams in supplying client management information and reporting
Organises briefing calls / meetings with key stakeholders and the creative and design teams
Reporting lines and key stakeholders
This role reports to the Creative Services Director
Requirements
Strong traffic/resource experience within an agency environment, ideally an ATL or
creative agency * Previous experience of managing budgets effectively
Excellent project management skills
Knowledge of both print and digital processes, techniques and technologies preferred
Speed and responsiveness in responding to requests from clients and colleagues
Highly structured and consistent organisational skills
A team player who understands and recognises the wider pressures that can come with
tight deadlines and encourage a team to meet expectations * Full working knowledge of processes to plan, complete and monitor work in progress
Negotiation and conflict management
Problem solving
Strong communicator
Great attention to detail
Proficient in Microsoft Word, Excel and PowerPoint
#LI-AP3
LI-Hybrid,
Diversity and Inclusion
Hogarth is committed to diversity and inclusion, through our ideas, our people, how we behave and conduct ourselves. Creating a truly inclusive culture at all levels of the organisation that encourages different points of view, making Hogarth not only a better company and place to work but an environment where everyone experiences connection, opportunity and a sense of belonging.
Please contact if you need the job advert or form in another format.
Data
We rely on legitimate interest as a legal basis for processing personal information under the GDPR for purposes of recruitment and applications for employment.
When you click the "Submit Application" button at the bottom of this page, this will send all the information you have added to Hogarth WW. Before you do this, we think it's a good idea to read through our Privacy . This explains what we do with your personal data when you apply for a role with us, and, how you can update the information you have provided us with or how to remove it.

Expected salary:

Location: London

Job date: Thu, 23 Jun 2022 22:30:14 GMT

Apply for the job now!