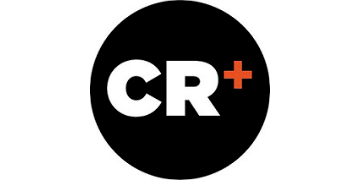 Job title: Creative Content Producer – #Creative #Content #Producer

Company: Creative Recruitment

Job description: We have an great opportunity for an experienced Creative Content Producer to join an established innovative beauty brand. They are a fast-growing, vibrant company, working at the cutting edge of the global professional beauty industry. Offices are in London and they are working flexi remote.
About this role
As the Creative Content Producer you will need to be an excellent hands-on all-round creative content producer. You will be an essential part of the creative team to help develop and drive the creative and visual development of the brand, specialising in photo and motion creation. You will be responsible for creating, assisting and maintaining photography and motion (video + GIFs) assets across the site and all channels to ensure consistency in brand visual experience.
The role is a mix of asset creation across photography and motion, as well as editing, cropping and management of these assets for handover to our wider inhouse team. This will span anything from shooting pack shots suitable for ecommerce in a studio setting, how to video's, docuseries featuring our community, GIFs for social, behind the scenes videos, to more creative, stylised video content using real people, shot on location etc. You must be able to express yourself through your work and execute an idea through to finished asset with excellent retouching and video editing skills.
A sharp eye for detail, strong packaging / still life photography skills and fluency in using the Adobe Creative Suite (predominantly Photoshop, After Effects and Premier) and a passion for digital media (photography, video, motion graphics) is essential. You should be a whizz on your iPhone and be able to shoot great pics, videos, gifs and other content at home, or out and about. As well as a technical expert in photography equipment for shots that require more detail, lighting and precision within a studio setting.
You will work closely with the Brands, Social, eCom, PR and Digital teams to deliver against all creative briefs to help increase commercial gains and sales and provide customers with a superior, consistent on-brand experience.
Key Responsibilities
Work as part of the creative team to bring the brand vision to life across photography and motion assets, to promote and progress the success of the brand.
Creation of photography and video assets for digital marketing material, our ecommerce sites, social content, emails, paid ads, affiliate and onsite banners.
Retouching/image balancing, cropping, clipping and artwork images ensuring they adhere to our / 3rd party ecomm guidelines.
Retouch, colour balance and format motion (videos, GIFs etc)
Liaise with other departments within the company to supply assets for multiple uses.
Create assets that are flexible and work across all of our channels to maximise their effectiveness, always thinking cross-channel.
Responsible for assisting the Graphic Designers with the maintenance and creation of regularly changing on-site and social imagery, being briefed by them and creating image and motion that answers their brief.
Creating behind the scenes videos and stills when working with other designers on shoots.
Work with the team to help pull together prop lists for shoots.
Be up to date with the trends in social content, regularly undertake competitor research, making improvement suggestions.
Maintain and help develop brand photography and motion guidelines across all channels.
Maintain our in-house photography studio, helping to set it up, advise on equipment, surfaces, props and regularly update in line with brand look and feel to keep our assets looking fresh.
Other ad hoc duties within in the team.
Skills and Experience
The ability to shoot (photography / motion) from concept to fruition both in a studio setting and real world.
Adaptable and with the ability to coordinate multiple projects simultaneously.
Strong communication and time-management skills.
Ability to work in a fast-paced environment with a variety of people and personalities.
Work effectively on your own initiative as well as within a team.
Excellent organisation skills with the ability to plan, organise and prioritise tasks to meet tight deadlines.
An appreciation of commercial drivers within beauty/retail and how the design assets can affect conversion rates
Understanding of the limitations and ensuring we are always shooting with 360 formats in mind
Able and flexible to work in different settings when required: our in-house studio, from home, or on location.
Please send CV and portfolio stating your salary expectations.
Creative Recruitment is an equal opportunity employer and do not discriminate based on race, religion, gender, age, sexuality, gender identification, or physical ability.

Expected salary: £40000 – 42000 per year

Location: London

Job date: Mon, 20 Jun 2022 07:09:32 GMT

Apply for the job now!