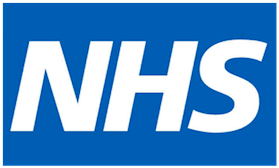 Job title: Consultant Nurse and Approved Clinician – Adult Acute Inpatient Ward

Company: NHS

Job description: The role
The post holder will be based on Moorland View Ward – a 16 bedded mixed gender acute psychiatric ward, North Devon District Hospital in Barnstaple, where they will have a private office near but off the ward with PC/laptop accessibility.
The post described is within the Northern Locality of the Adult Clinical Directorate. Moorland View Ward forms part of the Urgent and Inpatient Care system in North Devon – working with the Home Treatment Team, 4 step down beds, and intensive inpatient rehabilitation ward to create a locally flexible response for the most mentally unwell residents in North Devon.
The ward is 16 bedded, mixed gender. All bedrooms are en-suite. The ward encircles a garden and has office space, MDT office space, music room, dining room and patient kitchen. Facilities adjacent include seclusion, long term segregation area (ensuite bedroom, lounge, and enclosed garden), additional garden space, arts room, Occupational Therapy kitchen and gym.
The current staffing of Moorland View ward include Ward Manager, Clinical Psychologist (working across the adult age Urgent and inpatient care system) Ward Administrator, Discharge Facilitator, Band 6 Charge Nurse and Senior Occupational Therapist, B5 Mental Health Nurses and Occupational Therapists, Band 4 Associate Nurse, Band 3 support worker, Occupational Therapy Assistant, peer support worker, activity coordinator and Medicines Optimisation / Pharmacy team. The ward also has two junior doctors (either Foundation Yr 2, GPVT or Psychiatric CT1-3). A senior clinical staffing review is proceeding with the intention of securing 1.5 wte senior clinical posts per ward.
For a conversation about the post, please contact Dr David Richardson, Consultant Psychiatrist Recovery and Rehabilitation Service – North Devon, Clinical Director via: [email protected]
The hours
This post is for40 hoursand duties are outlined in the Job Description. The Job Plan can be discussed with the successful applicant and remote working will be considered.
£65,664 – £75,874 per annum pro rata (Band 8c) – Subject to Matching
Our offer to you
We recognise our people want to learn and develop, becoming the best that they can be. We offer all our staff a range of training opportunities including a variety of in-house training programmes designed and delivered by experts, and opportunities to access external training where appropriate.
In addition to ongoing training and development opportunities, we are committed to providing an environment in which you can thrive.
Benefits of working at Devon Partnership NHS Trust include:
Commitment to flexible working where this is possible
Individual personal development plans and a commitment to ongoing training
Generous NHS pension scheme
Good maternity, paternity and adoption benefits
Health service discounts and online benefits
Incremental pay progression
Free confidential employee assistance programme 24/7
Access to our staff networks
Health and wellbeing opportunities
Cycle to Work Scheme and reduced public transport rates
Structured learning and development opportunities.
Living here
Exeter is a thriving city with fine dining restaurants, excellent schools and flourishing art scene. Alongside a dynamic city lifestyle, as the third largest county in England, it's no wonder Devon can also offer people the space to contemplate, to relax and reinvigorate yourself. The beauty and quality of our landscapes are unsurpassed with over 1/3 of the county designated as Areas of Outstanding Natural Beauty. There are over 450 miles of coastline along 2 stunning and distinctive coasts, the rugged wildernesses of 2 National Parks, a UNESCO Biosphere Reserve, England's first natural World Heritage Site – the Jurassic Coast, 5,000km of public rights of way and over 250km of off-road cycle paths. Our natural outdoor playground offers you the chance for a fantastic work-life balance.
Application supporting information
As part of the application process, you may be asked four simple values based recruitment questions. Your responses will determine we are happy to progress with your application.
If you are shortlisted you will be contacted by email with interview details. Therefore, it is important that you check your NHS jobs account regularly. To access emails from us, please log into your account, and go to 'My Applications'.
In submitting an application form, you authorise Devon Partnership NHS Trust to confirm any previous NHS Service details via the Electronic Staff Record Inter Authority Transfer process should you be appointed. We will not seek references until you have been made a conditional offer.
Please note by applying for posts that require a professional registration, you are also consenting to this being checked prior to interview. Preference will be given to staff at risk in priority order.
Any identification documents supplied as part of the recruitment process will be verified manually and electronically in line with NHS employment check standards.
Please note
This advert will be withdrawn when a sufficient number of applications have been received. If you have part completed an application, we will contact you to advise you of this.
As a new member of staff to Devon Partnership NHS Trust you will be required to attend a full induction programme at the beginning of your employment. The content and length of this programme will depend on your new job role and where you will be working. This can be between one day for non-clinical staff and up to 10 days for inpatient clinical staff.
Thank you for applying.
Disclosure and Barring Service (DBS) Check
This post is subject to the Rehabilitation of Offenders Act 1974 (Exceptions) Order (as amended) and as such it will be necessary for a submission for Disclosure to be made to the Disclosure and Barring Service (DBS) to check for any previous criminal convictions.
UK Registration
Applicants must have current UK professional registration. For further information please see .
To stay safe in your job search we recommend that you visit SAFERjobs ( ), a non-profit, joint industry and law enforcement organisation working to combat job scams. Visit the for information on common scams and to get free, expert advice for a safer job search.

Expected salary: £65664 – 75874 per year

Location: Devon

Job date: Sat, 25 Jun 2022 01:18:51 GMT

Apply for the job now!