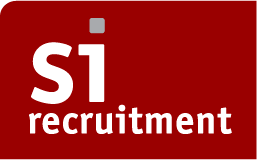 Job title: Business & Marketing Officer

Company: Si Recruitment

Job description: This is an exciting newly created role ideal for a recent or pending graduate to work closely with the Chief Executive and Senior Management Team to provide Executive Assistant support. This is an opportunity for someone wanting to make their mark in the workplace and to explore all aspects of the business!
Support the Group Chief Executive to deliver effective business management and delivery of the Corporate and Business Plans
Work alongside the Group Chief Executive and Senior Management team to maintain and improve business management and administration processes including but not limited to internal communications external relations and partnerships and governance
Lead on governance planning and effective engagement with Board of Trustees and Directors.
Identify and contribute to campaigns, raising awareness of the challenges our customers and communities face and to promote an excellent place to work and as an excellent organisation to do business with.
Deliver effective social media communications and campaigns; ensuring consistent on message corporate communications aligned to the business aims and objectives and core values.
Lead on the enhancement of corporate brand and marketing specifically capturing and sharing customer stories 'socialimpact' and good news as well as raising the profile through effective news and press releases.
Ensure the website remains fit for purpose and consistently delivering the corporate brand.
Data Analysis : Evaluating data and performance to identify emerging trends and report on opportunities for service and product improvement and development as well as new opportunities and innovation.
As a newly created role, it is expected that this role will evolve. Working alongside the Group Chief Executive, no two days will be the same. You will need to work flexibly and be prepared to support all aspects of the business to deliver its aims, objectives, and priorities with specific focus on effective administration, communication, brand and marketing and growth. We are looking for:
Experience in business marketing and / or executive support and / or personal assistant.
Experience /qualification in communications and marketing.
The successful candidate needs to be able to confidently translate messages and use the best format to meet the customer needs or business project aim.
Experience working with social media and real time communication platforms
Excellent communication and interpersonal skills
Ability to work under pressure and in a fast paced environment
Commitment to innovation, research, and new ways of working and new opportunities
Authentic passion and desire to tackle social and financial inequality
Full time, 37 hours, permanent, flexible working hours Hybrid working to suit the postholder and the business Salary c£22k rising to £25k
EWAF

Expected salary: £22000 per year

Location: Stockton-on-Tees, County Durham

Job date: Thu, 30 Jun 2022 06:41:36 GMT

Apply for the job now!