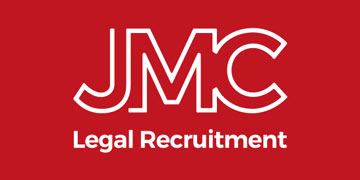 Job title: Banking & Finance Partner

Company: JMC Legal Recruitment

Job description: Are you a senior Banking & Finance Lawyer looking for personal growth opportunities / Partnership?
Perhaps you would be interested in a firm where you can see more scalability for your client base? this is an excellent Top 80 UK national law firm that has rapidly climbed up the rankings.
This opportunity would suit both an established Partner or an ambitious Senior Associate looking for the next step in their career.
The Firm
The firm is entrepreneurial in spirit, dynamic in nature and innovative in approach. This opportunity will offer a level of career investment that is rarely found.
This firm deal with a quality of work commonly only associated with City practices. You will find an immensely diverse client base that continues to evolve constantly. The firm has performed exceptionally well over recent years and has grown year on year; they have strategic growth planned over the next 12 months, which will allow them to continue to obtain more market share and invest in strategic hires.
You will find a strong leadership team that promotes an open-door culture where Partners are accessible, but so are resources for them.
It is not uncommon for NQ's to participate in marketing and business development activities actively. Getting lawyers involved even at the most junior level has provided them with a very commercially savvy team.
Despite the firm's size (over 900 staff), they have unusually managed to keep a family feel running throughout the practice and network of the office. They are a Top 80 law firm with a conscience. There is an excellent social element that is promoted with an active roster of events throughout the year.
The Role:
The firm is seeking a senior Banking Solicitor, either an ambitious Senior Associate or someone already at Partner level, in London.
As a Partner, you will look to grow, develop and manage your own practice and the Banking & Finance department as a whole.
The team is currently undergoing a period of expansion and you will be at the fore of this.
As well as undertaking independent work on your own caseload you will also hold responsibility for the supervision of more junior fee earners.
You will work on matters relating to acting for both borrowers and lenders to carry out commercial lending and security work as well as provide commercial advice and template documentation.
You will work in a cooperative manner with existing Partners both within the Banking & Finance Team as well as cross-departmentally.
If you are a solicitor with extensive experience in Banking & Finance law, this is a brilliant opportunity to take on a pioneering role with impressive room for personal growth.
Requirements:
England & Wales qualified Solicitor – with extensive Banking & Finance experience
Be a Banking Partner or ambitious Senior Associate with a business development-focused approach.
Strong client management skills with a focus on the delivery of excellent client service
Ability to supervise more junior members of the team
In return, you will receive an excellent package; remuneration is totally negotiable depending on experience and what you can bring to the table, but you will be well-rewarded.
Apply now for confidential consideration, or feel free to contact Jonathan Kitto at JMC Legal Recruitment for a discrete conversation ahead of any formal application.

Expected salary:

Location: South West London

Job date: Sun, 26 Jun 2022 07:40:49 GMT

Apply for the job now!