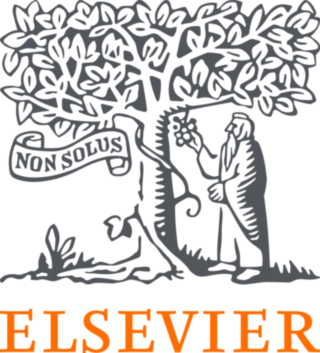 Job title: Associate Scientific Editor – Physical Science Journals

Company: Elsevier

Job description: Associate Scientific Editor
Do you have a genuine interest in science and are you looking to support researchers in scholarly publication? We are recruiting for an Associate Scientific Editor to work on open access journals in the physical sciences.
We are looking for an individual with a strong scientific background, excellent analytical and communication skills, possessing a keen attention to detail and a strong sense for relationship management. This is a superb opportunity for an individual looking to build their career in scientific journal publishing.
In this role you will work together with colleagues in Elsevier's journal team to develop titles. This will include:
Commissioning articles and special issues
Managing the peer review process
Monitoring of day-to-day editorial operations and quality control
Working directly with authors to help manage an efficient, rigorous, and researcher-focused publication processes that maintains high professional and scientific standards
Establishing and maintaining close contacts with the scientific community in academia and industry
Trialing new initiatives
What you should bring
PhD in a field of the physical sciences
An experimental, results-driven, and enthusiastic work attitude
Record of having published papers in scientific journals
Excellent communication skills, and excellent written and spoken English
Broad scientific interests and a passion for helping scientists publish their work
Great interpersonal skills. Collaboration and networking are core aspects of the job
Strong organizational skills, and the ability to prioritize, focus, and achieve desired goals
Relationship builder and self-starter; ability to build relationships both within the scientific community as well as within Elsevier
A proven track record of setting and realising goals, and of making a difference to a programme
Strong can-do attitude and team-oriented approach
Previous experience in a publishing role is an advantage but not essential
What we offer
This is a full-time, in-house scientific editor position. We welcome you to a truly global, dynamic and challenging environment with great opportunities to develop yourself. This role may be located at any one of our global locations: Oxford, London, Amsterdam, New York, Boston, Philadelphia, Chennai, Mumbai, Bangalore, Delhi, Beijing, Shanghai and Shenzhen.
Elsevier is a global information analytics company that helps institutions and professionals progress science, advance healthcare and improve performance for the benefit of humanity. Elsevier provides digital solutions and tools in the areas of strategic research management, R&D performance, clinical decision support, and professional education; including , , and . Elsevier publishes over 2,500 digitized journals, including and , more than 35,000 e-book titles and many iconic reference works, including .
Elsevier is an equal opportunity employer: qualified applicants are considered for and treated during employment without regard to race, color, creed, religion, sex, national origin, citizenship status, disability status, protected veteran status, age, marital status, sexual orientation, gender identity, genetic information, or any other characteristic protected by law. If a qualified individual with a disability or disabled veteran needs a reasonable accommodation to use or access our online system, that individual should please contact [email protected] or if you are based in the US you may also contact us on 1.855.833.5120.
Please read our

Expected salary:

Location: Oxford

Job date: Wed, 29 Jun 2022 23:33:31 GMT

Apply for the job now!