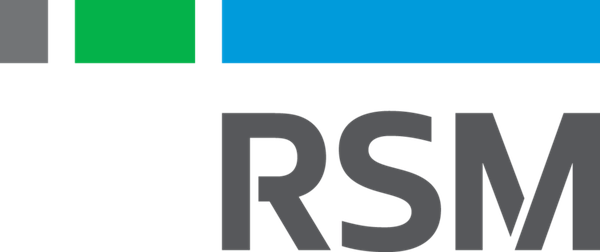 Job title: Accounting and Financial Reporting Supervisor

Company: RSM

Job description: Accounting and Financial Reporting Supervisor
We are searching for an experienced Accounting and Financial Reporting Supervisor
Overall job purpose
The Accounting and Business Advisory Group (ABA) are responsible for the preparation of accounts for clients at all levels from large corporates to SME's. Much work is done for the client on the year end statutory accounts in advance of audit and therefore a strong understanding of Financial Reporting Standards, Consolidation technique, LLP SORP, Charities SORP and UK GAAP is essential. Ideally, the successful candidate will be qualified either as ACA or ACCA and be able to demonstrate good experience in financial reporting.
This exciting role is to join the largest Accounting and Business Advisory (ABA) team in the East Midlands, based in our Leicester or Nottingham offices. The ABA team is split into three sub-teams; Accounting, Insight and Advisory (AIA), Accounting and Financial Reporting (AFR) and Financial Advisory Services (FAS).
AFR projects mainly include the preparation of year-end statutory accounts compliant with FRS 101, FRS 102 or IFRS. The role may also include other business advisory work such as pre-audit readiness reviews and support, financial reporting advisory projects and ad-hoc secondment work to support gaps in client teams.
RSM has a commitment to 'grow our own' talent. We want all our people to reach their full potential. Our range of learning and development programmes has been set up to help everyone achieve their goals. So whether you're looking to expand your skill set or want to become a manager, associate director, director or partner, our first-class training and career development opportunities will help get you there.
Responsibilities
To ensure that jobs are completed to the highest standard, within the agreed internal budget for the job and to discuss all material points arising on the assignment with the manager / partner and client.
To plan assignments in accordance with the firm's standard procedures and confirm arrangements with the client, including likely costs and billing arrangements.
To take the hands on Supervisory role on assignments as and when required.
To brief junior staff on the client's business and the pre-assignment instructions, to supervise and control the completion of work, and to undertake 'on the job' training and provide feedback where necessary.
To perform the firm's review and completion procedures, to attend the final meeting with the client and to ensure that the client subsequently receives the final accounts, management letter and adjustment to opening balances on a timely basis.
To liaise with the client throughout the year and to practise the principles of excellent client service at all times.
To ensure that appropriate liaison takes place with all other departments, and that all potential client needs are identified and serviced accordingly.
To develop a detailed knowledge of the firm's specialist services, actively look for opportunities to cross sell, and to undertake special work in response to client needs where appropriate.
To closely monitor the practice management system reports, to ensure the profitable recoverability of work in progress, and to bill clients on a timely basis.
To maintain an advanced level of technical knowledge through appropriate reading and courses, and to fulfil any development or training requirements.
To support the training and development of the staff within the ABA department.
To be involved in any other administrative departmental and office issues as deemed appropriate.
Key Performance Measures
Delivery of high quality service to clients
Deadlines are met
Budgets achieved
Adherence to the firm's procedures
Flexibility towards hours of work and tasks performed including assisting other staff e.g. dealing with urgent tasks at short notice when required
To keep confidential any information obtained concerning the business affairs of the Firm, its staff and clients
Portray the Firm in a professional manner through appearance, conduct and attitude
Personal and professional qualities
The role requires:
A good understanding of UK and International financial reporting requirements.
Ability to demonstrate commercial awareness and to add value.
Strong oral and written communication skills.
Well-developed people skills to relate to clients and colleagues.
Good organisational and time management skills.
Strong accounts production skills.
Good organisational and time management skills.
Candidates must be part or fully ACA or ACCA qualified or have significant relevant experience.
Knowledge and experience of working within an Audit department.
Note: This job description reflects the present requirements of the role. As duties and responsibilities change, the job description will be reviewed and will be subject to amendment in consultation with the individual.
Flexible Working
At RSM we work hard to create an environment where our people can make a difference – to themselves, their career, their teams, and to the success of our firm and clients. We support all our people to work flexibly, to manage their family and other responsibilities alongside their work commitments; we believe this is key to achieving an inspiring and fulfilling working environment.
Diversity and Inclusion at RSM
At RSM, inclusion and diversity are central to our values. We have an authentic focus on intentional inclusion, enabling our people to feel they can bring their whole self to work and ensuring everyone feels supported, respected and confident to make a valuable contribution.
To find out more, please visit our Diversity and Inclusion page on our Careers Website.
Experienced hire
Permanent
LEICESTER
Accounting and Business Advisory

Expected salary:

Location: Leicester

Job date: Sat, 11 Jun 2022 04:11:47 GMT

Apply for the job now!